Software Development Solutions
Software Consulting & Development For Your Digital Success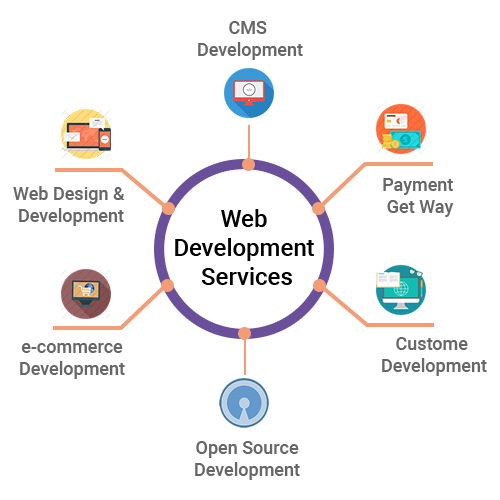 Endless Possibilities with Software
Neuronics – your world class software development partner. Provides software development services to small and large scale companies across various business verticals. Our design solution is focused on Human Centric Model. We believe that organization's success is through its software.
The development of reliable and scalable software solutions for any OS, browser and device. We bring together deep industry expertise and the latest IT advancements to deliver custom solutions and products that perfectly fit the needs and behavior of their users. At Neuronics we help our customers manage their entire IT needs, from a high-quality product suite, cutting-edge consulting solutions, to a single-window IT solution. We stake our reputation on each and every project we complete. We stand behind the outcome because your business matters to us. Our business is your business.
Our Featured Solutions & Services for Software Development
At Neuronics, using our tech expertise and cross-industry experience, we evolve digital transformation into digital acceleration. Our ultimate goal is to create lasting value throughout the entire digital transformation journey.
Mobile Application
Neuronics offer a full cycle of application design, integration and management services. Whether it is a consumer oriented app or a transformative enterprise-class solution, the company leads the entire mobile app development process from ideation and concept to delivery
Custom Software
Neuronics offer world-class custom software development services designed specifically for your business and ready to satisfy your exclusive needs and make your workflows more efficient, which may be delivered at a fixed cost or on a time and materials basis.

Cloud Computing
Our cloud-computing services help organizations drive innovation and business transformation by increasing business agility, lowering costs, and reducing IT complexity.

UI/UX Design
Neuronics UX/UI designers provide detail-oriented services focused on exceeding client expectations by creating beautiful, user-friendly designs of enterprise systems, web portals, and mobile applications.

Software Testing
Neuronics deliver stand-alone and integrated testing services that provide supreme quality assurance through deep understanding of your business goals and applications.

Maintenance & Support
From 24/7 monitoring to effective issue remediation and dedicated maintenance—we provide 3 tiers of expertly handled, scalable managed services to complement or supplement your internal web ops teams: monitoring, remediation, and management.
Neuronics - IoT Solutions
Fleet Management Software Development
Monitor your Fleet Operations in Real Time
Preventative fleet maintenance, Maintenance scheduling and alerting, Out-of-order alerts.
Route optimization and geofencing
Optimal route planning and dynamic route adjustment, Route schedules optimization 
Accident detection and claim management
Automated detection of a vehicle collision, automatic accident notifications to fleet managers & accident details reports.
Request for

Services
Neuronics is focusing on engineering software development incorporating AI in emerging markets; helping people everywhere to live healthier, happier lives. 
Get in touch with us to inquire more about our services in Internet of things field and how can we assist you.