Full-Service Integrator of Control and Automation Systems for Process and Packaging.
Endless Possibilities for Trace Automation
Trace Automations take into consideration an assembling office to follow their items and follow the item back to a particular group of item or the unrefined components used. Trace automation consider more prominent perceivability into the item's assembling and into the item, which can consider expanded efficiencies and usefulness levels.
Trace Automation System Partner
Neuronics is Your Track and Trace Automation System Partner
Neuronics assists producers the nation over with carrying out track and follow frameworks and coordinate with existing frameworks. We have the experience, the assets and instruments, and the demonstrated consumer loyalty that accompanies north of  years of fruitful controls frameworks reconciliations.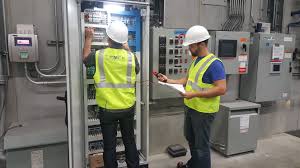 Benefits of Tracking and Traceability
With a track and trace automation executed, makers and offices can acquire the perceivability into the cycle to stay away from sat around and extra, superfluous creation squander.

More Efficient Tracking
With the capacity to follow materials and items as they travel through an assembling office or an inventory network, makers can distinguish areas of waste or lower efficiency
Tracking raw materials usage
By following material use, makers have greater perceivability into the cycle and can recognize areas of brought down efficiency and waste. This perceivability additionally empowers producers to further develop maintainability.

Reduce Product Recall
With a automated track and follow framework, makers can review the item sooner rather than later by effectively knowing what item was affected with a tick of a mouse.

Easy Accessibility
Any vital faculty can get to data from anyplace at the snap of a mouse with a PC and access honors.

Minimize Manual Data Entry
With endlessly track robotization frameworks, paper documentation and information passage is limited because of the whole cycle being coordinated with their current frameworks naturally. All assembling and creation information can be situated in a unified framework.

Integrates with Existing Systems
Combination with existing controls frameworks permits makers to approve that the vital data was placed prior to moving the item through the store network.
Discovery
Discover Trace Automation System
Data gathering from standard review questions and sheets.
Survey existing cycles to adjust and work on current cycles, interviews with quality control, designing, and administrators to get PLC and HMI equipment, gear capacities and essential interlocks.
Agreement on brought together way of thinking with the client.
Development
Development of Trace Automation
Create and tweak the presentations, interlocks, and usefulness to oblige the ideal cycles characterized during the disclosure stage.
Audits at 30/60/90% achievements to guarantee consumer loyalty and usefulness matches assumptions
Request for

Services
Neuronics is focusing on engineering software development incorporating AI in emerging markets; helping people everywhere to live healthier, happier lives. 
Get in touch with us to inquire more about our services in Internet of things field and how can we assist you.