The role of ADAS is to prevent deaths and injuries.
Endless Possibilities for SpeedCamp-ADAS
Cars are the reinforcement of the up and coming age of portable associated gadgets, with fast advances being made in independent vehicles.
Self-driving vehicles utilize an assortment of these applications and advances to acquire 360-degree vision, both close (in the vehicle's quick area) and far. That implies equipment plans are utilizing further developed process hubs to meet ever-better execution focuses while at the same time decreasing requests on power and impression.
Importance of SpeedCamp -ADAS
ADAS systems actively improve safety with the help of embedded vision by reducing the occurrence of accidents and injury to occupants.
The amazing chance to lessen fender benders is making auto ADAS significantly more basic. Programmed crisis slowing down, passerby discovery, encompass view, leaving help, driver laziness identification, and look recognition are among the numerous ADAS applications that help drivers with wellbeing basic usefulness to diminish fender benders and save lives.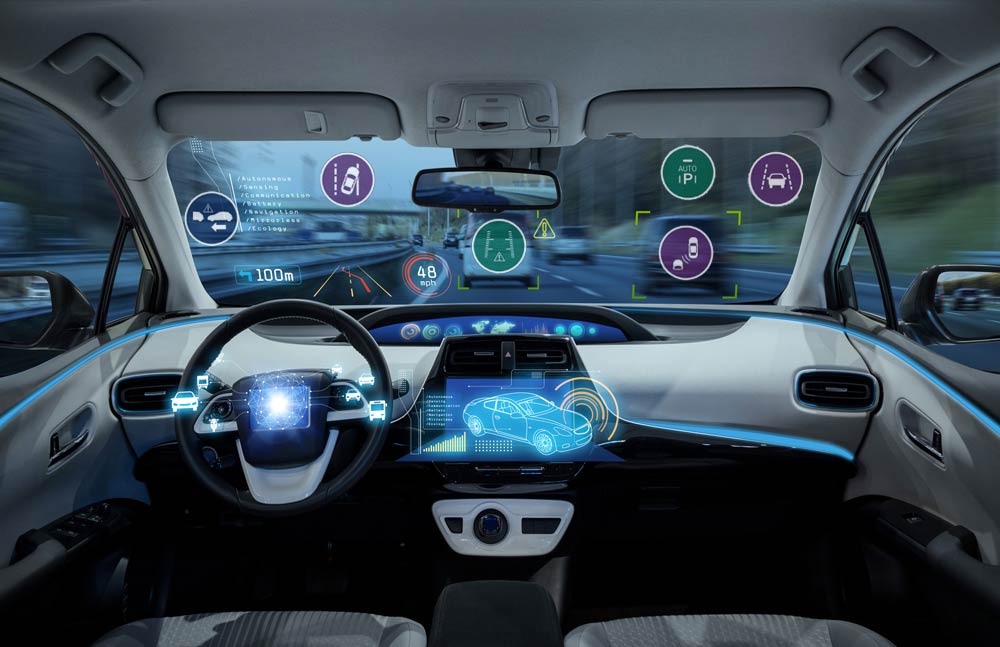 Applications of SpeedCamp-ADAS
Critical car security upgrades previously (e.g., break safe glass, three-point safety belts, airbags) were aloof wellbeing measures intended to limit injury during a mishap. Today, ADAS frameworks effectively further develop security with the assistance of inserted vision by decreasing the event of mishaps and injury to tenants.

Adaptive Cruise Control
Adaptive Cruise control (ACC) is especially useful on the thruway, where drivers can find it challenging to screen their speed and different vehicles throughout a significant stretch of time.

Adaptive Light Control
Adaptive light control adjusts the vehicle's headlights to outer lighting conditions. It changes the strength, course, and pivot of the headlights relying upon the vehicle's current circumstance and obscurity.

Automatic Parking
Automatic Parking illuminates drivers regarding vulnerable sides so they know when to turn the directing haggle. Vehicles furnished with rearview cameras have a preferable perspective on their environmental factors over customary side mirrors.
Navigation System
Car Navigation System frameworks give on-screen directions and voice prompts to assist drivers with following a course while focusing out and about. Some route frameworks can show accurate traffic information and, if fundamental, plan another course to stay away from gridlocks.

Night Vision
Night vision frameworks empower drivers to see things that would some way or another be troublesome or difficult to see around evening time. Active night vision frameworks project infrared light, and latent frameworks depend on the nuclear power that comes from vehicles, creatures, and different articles.
Crosswind Stabilization
This somewhat new ADAS include upholds the vehicle in neutralizing solid crosswinds. The sensors in this framework can recognize solid strain following up on the vehicle while driving and apply brakes to the wheels impacted by crosswind aggravation.
Future of ADAS
SpeedCamp-ADAS Software in Future
The expanding measure of car electronic equipment and programming requires huge changes in the present car configuration interaction to address the assembly of clashing objectives:
Expanded dependability
Decreased costs
More limited advancement cycles


Capabilities of ADAS
SpeedCamp-ADAS Capabilities
The reception of 64-bit processors, brain organizations and AI gas pedals to deal with the high volume of information requires the most recent semiconductor highlights, semiconductor process innovations, and interconnecting advances to help ADAS abilities.
Applying the most recent inserted PC vision and profound learning procedures to auto SoCs brings more prominent exactness, power proficiency, and execution to ADAS frameworks.
Request for

Services
Neuronics is focusing on engineering software development incorporating AI in emerging markets; helping people everywhere to live healthier, happier lives. 
Get in touch with us to inquire more about our services in Internet of things field and how can we assist you.