AI-First Digital Engineering For Sports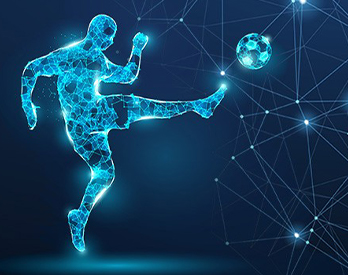 Endless Possibilities for Sports Industry
We are contributing in digitalization of sports industry via Artificial Intelligence capabilities that are being designed to revolutionize the sports industry and elevate it to a whole new level. We are bridging the gaps between the sports broadcasters, players and fans. Sports intelligence industry is growing to take quantum leap with the application of AI, Machine Learning, and advanced data science methodologies.
Sustainability Thru Enterprise Sports Management Solutions
At Neuronics we follow and comply with multiple
sports management protocols to design in depth softwares for sports business & management solutions. We use AI technology to proliferate and streamline all process including wearable GPS Sytems, Sensors, RFID Chips, Fan Engagement, AI Coaching, and Smart Sports Analytics. We work across technology platforms and frameworks for our solution offerings. We follow Agile development methodology with iterative releases.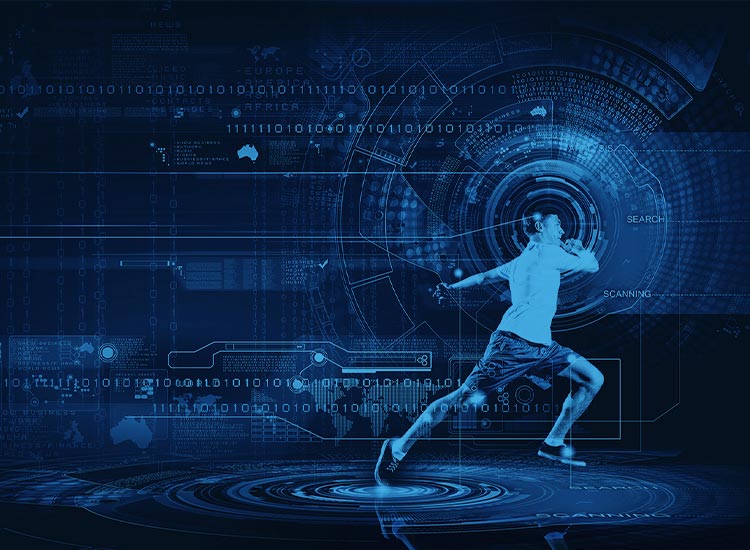 Our offerings for the Sport Industry
Neuronics' services enable you to keep track of post-practice work for trainers & athletes from tips to rigorous customized support with a complete performance track of athletes. Boost athletes' performance with our AI-supported customized software & analytics solutions. We are revolutionizing sports training by live-tracking performances, perfecting athletic movements, enhancing communication, and virtually eliminating injuries. We can also help you create engaging fan experiences.

Autonomous Training/Coaching
Autonomous coaching fosters high performance of athletes by allowing them to choose exercises that work best for them. With control comes confidence and self-efficacy. Our Software facilitates the growth of a program design system to improve time spent outside of the weight room programming. Individualization is based on the exercises that the athlete selects from a shortlist that coach has provided.

Smart Devices for Athletes
Neuronics is unleashing the potential of every athlete and team via wearable and smart devices. With detailed record of athlete you can prepare for competition by managing workload, optimizing performance, mitigating injury risks, safe return to play and monitoring development. All solutions and wearable devices validated and trusted by dozens of teams.
Smart Apps for Sports
At neuronics, we can create specialized sports apps that can not only serve as AI referee but also helps in match predictions, ticketing, sports journalism, and automated scouting & recruitment. Highly efficient video-assisted technology help in making precise judgments on penalities and red cards

Sports Data & Athlete Performance
Neuronics develop apps and software to keep an end-to-end record of performance data of all players that can revolutionize the decision-making and scouting process of new players by your club or teams. Digitalizing serves its purpose by spotting potential opportunities & solving challenges early. Our vectors, chips, and built-in apps can give coaches a holistic approach to data.

Real-Time Match Analytics
Neuronics helps you connect with fans with better engagement using real-time sports analytics via AI-supported apps. Live tracking of players during the match and using this data for offline sports analytics. Neuronics' real-time analytics will augment your real-time match analytics needs and help you expedite operational business intelligence.
Gym Equipment Automation
Neuronics helps you automate gym; sign-ups, biometric check-ins, online customized sessions, consultancy, AI-supported training & coaching. Deploy neuronics' IoT technology for virtual group workouts. Create an immersed experience using VR technology with a simulated environment. Our expertise allows you to create smart sports venues connected to different fitness devices.
Request for

Services
Join us in embracing a bold vision to revolutionize the automotive world through electrifying vehicles and pioneering autonomous driving technology. Together, we are shaping the future of transportation.
Neuronics delivers services for product research, product development and qualification of automotive components. We have the experience and technical expertise to assist our customers in addressing their needs.