Designing Tomorrow's Avionics thru Urban Air Mobility Innovations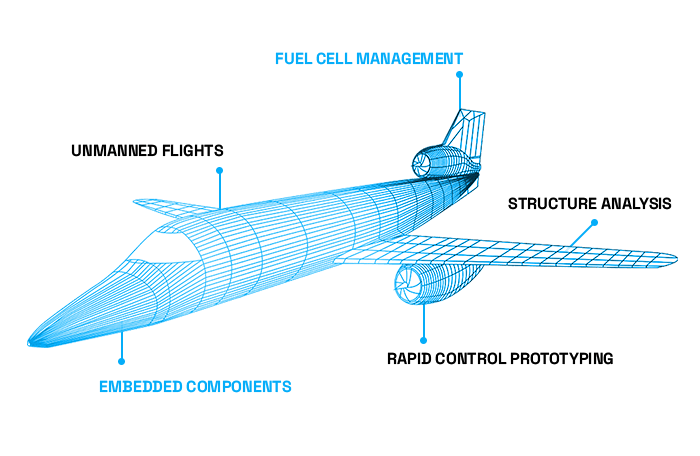 Endless Possibilities for Aerospace Industry
What once sounded like a pipe dream is now happening every day, with new advances and discoveries in aviation taking place every day. We are a global innovation lab for transformative aerospace solutions, now advancing research and development, solutions, and partnerships with world-leading global companies to accelerate the future of the aerospace industry.
Flying For A Better World
Strict rules and standards we follow to deliver you the best!
Neuronics is a leader in the development of advanced mathematical models, analyses, manufacturing technologies and hardware for next-generation aircrafts and high speed systems. We maximize performance and efficiency using our unique approach to human/machine – aircraft/human interfaces, adaptive fuselages and embedded control systems. Our flexible and broadly experienced team can deliver to time critical requirements across industry, government and military markets.
Our solutions meet strict regulatory requirements including DO-160, DO-178C, DO-254, and ARP4754.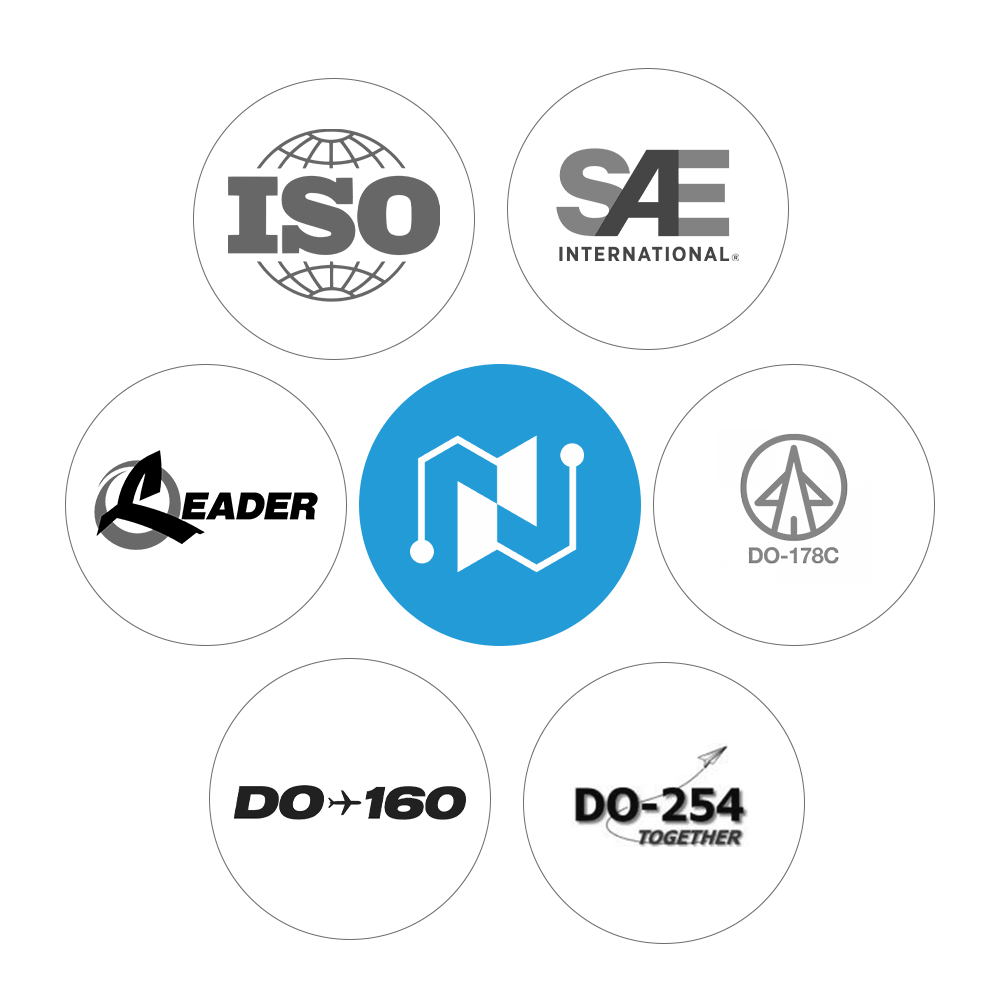 Software, Design and Consulting Services for Aerospace Industry
Neuronics advances next-generation air transportation to make faster, safer, greener, and more sustainable urban air mobility services possible.
Aerospace Design & Modelling Services
Neuronics aerospace division is dedicated to the design, development and support of innovative aerospace deisgn and modelling services. We can do nonlinear analysis, transient analysis, detailed aircraft performance analysis, stability & control analysis. aircraft.

Aerospace Software Development
Neuronics Developers & Solution architects can deliver quality software for aerospace industry including requirement analysis, architecture and detailed designed. Our developers have worked on Software for autonomous air vehicles/UAVs and Human-Machine Interfaces. We have years of experience in embedded software development and verification according to international standards and wide abstraction layer development. You have come to the right place if you are looking for custom flight operations management software development partner.

Data Analytics
Aircraft systems generate overwhelming amounts of data on every flight. But only after a thorough analysis does that data become useful information and intelligence. By accessing Neuronics expertise, manufacturing know-how, and aircraft integration, we can provide smart solutions, enabling aircraft operators to understand and transform the right data into information that can be leveraged to improve operations in targeted ways.

Our Analytics team can directly collaborate with those developers so we're able to help identify issues, investigate and deliver actionable recommendations before an airline incurs the costs of service interruptions and unplanned maintenance. This unique collaboration means we can turn terabytes of data into valuable insights for our customers.
Rapid Control Prototyping
Neuronics consulting services helps you to develop an overall Model-Based Design workflow for the specific needs of your project. We assist you in creating architecture for models and data to facilitate concurrent development, testability, readability, and reusability. We also teach and apply industry best practices for modeling, including establishing custom model style guidelines based on your organizational goals.

We can help you achieve the desired level of design consistency, quality, and efficiency with fewer iterations. We have developed and optimized workflows with Model-Based Design to reduce development effort and time-to-market for our aerospace customers.
Request for

Services
Join us in embracing a bold vision to revolutionize the automotive world through electrifying vehicles and pioneering autonomous driving technology. Together, we are shaping the future of transportation.
Neuronics delivers services for product research, product development and qualification of automotive components. We have the experience and technical expertise to assist our customers in addressing their needs.