Embedded Software Development
Designing Technology for Tomorrow's Generation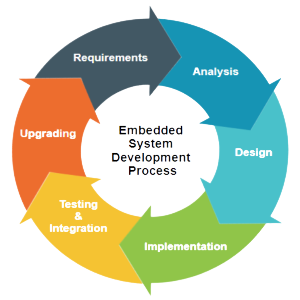 Endless Possibilities with Software Development
We develop high performing, scalable, feature enriched embedded software solutions that fulfill our customer's needs. We develop solutions for Systems, cloud, api, desktop, Web,  iOS and Android with easy to use interfaces that are equally secure. Coded instructions area part of microcontroller to control specific functions. Its development and maintenance is tailored according to needs with the help of passionate, creative and expert team. We have innovative and inspiring possibilities for you.
From Software Development to

Insights
We help with bootloaders code, programming to get your hardware working according to the specified requirements. Our team can create a Board Support Package for connecting your hardware with peripheral modules and external devices. We provide agile solutions with low risk development methodologies that has a proven records.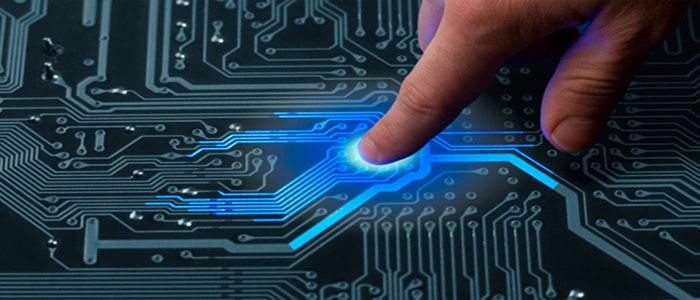 Bring up the designing, prototyping, debugging, testing and consultation
We have worked with various sensor types and wireless communication configurations including 2.4GHz/5Ghz Wifi Bands, Cellular (4G/5G) and LoRa (low-power wide-area network modulation) techniques. We bring the right mix of IoT Engineering, IoT Technology, Big Data, Analytics and Artificial Intelligence (AI) experience to help your business create and implement a successful IoT solution that drives its long-term

Enterprise Software Solutions Development
Our engineers are experienced in developing custom enterprise-level systems and integrating them with any other business systems .

IoT Development Services
With the rapid growth of IoT as a notion and internet-connected devices applied in nearly every industry domain, we strive to keep pace with the latest technology trends and deliver top-notch IoT software development solutions.

Fleet Management Software Development
We design solutions that help our clients to keep real-time track of the vehicles, plan the upcoming trips, optimize the routes as well as the transportation processes by using GPS and data collection.

Board Support Package (BSP) Development
We build Board Support Packages (BSPs) that initialize the processor, communication buses, memory, and peripherals and start up the bootloader. We also set some environmental parameters for working with a given embedded operating system (OS).
Electronic Design Services
Neuronics is an electronic design company where your ideas are embodied in real products. Supported by extensive experience in electronic product development, we design custom electronics that fully meet project requirements and customer expectations.

Firmware Development Services
We take care of low-level firmware development. We also engage with the redesign and debugging projects where you need to optimize the performance (latency, boot-time, power, and memory) of your existing firmware. As a firmware development company, we have extensive experience with hardware, operating systems, low-level diagnostic and performance tools.
Request for

Services
Neuronics is focusing on engineering software development incorporating AI in emerging markets; helping people everywhere to live healthier, happier lives. 
Get in touch with us to inquire more about our services in Internet of things field and how can we assist you.